Print Finishing and Paper Processing
Finish first.
For more than 20 years, BRC Harris has been a leading source for new and used paper finishing equipment and service in the Rocky Mountains.  Our print finishing experts offer advanced technologies and free consultative advice to achieve the edge needed in today's competitive environment. With resources at our fingertips, we help our customers find the right solutions for their print finishing needs.
Complete Print Finishing Equipment
BRC Harris sells and services paper cutters and trimmers (including multifunctional slitter/cutter/creasers), UV coaters, paper drills, paper folding equipment, collators, binding equipment, creasers, laminators and bookletmakers with all kinds of attachments. Find everything you need, including collators; joggers; envelope inserters; bursters and decollators; shredders; disintegrators; paper cutters, trimmers and drills; punches; binding equipment; slitting, perforating, scoring, numbering machines; laminators; staplers and stitchers; document and check signers; and complete mail handling equipment and workstations.
Service you can count on.
We offer complete service on everything we sell. Whether it is warranty work, repair service, preventive maintenance, installation or equipment moves, we can handle it. To invite a BRC Harris print finishing expert to visit or talk about products and / or services, e-mail us or send this form today.
Collators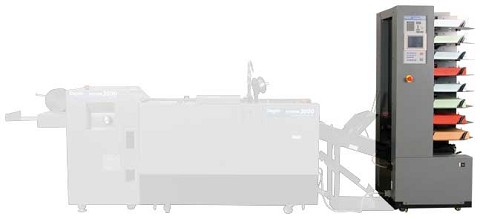 Desktop and Floor Models
Multi-Tower
Air Feed
Friction Feed
Bookletmaking Systems
Stand Alone
Integrated with Collators and/or Pre-collated Set Feeders
Trimmers
Punching & Binding Equipment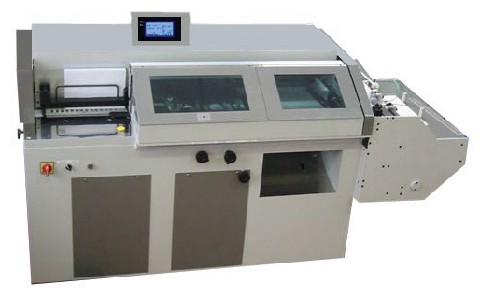 Perfect Binders (Low to High Volume)
Tape Binding
Spiral and Wire Binding
Comb Binding
Paper Punches (Low to High Volume)
Hard-cover bookmaking
Creasing, Scoring, Numbering, Perforating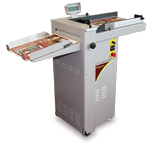 Creasing with Scoring and Perforating
Creaser-Folders
Slit-Cut-Creasers
Numbering
Paper Cutters and Slitters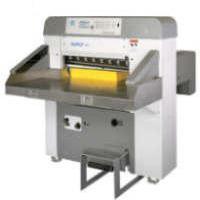 Hydraulic
Electric
Manual
Electronic Controls
Up to 45″ Machines
Business Card Slitters
Laminators
Roll Laminators and Pouch Laminators
NEW Automatic Feed and Trim
Hot and Cold Laminators
Single-Pass Document Finishing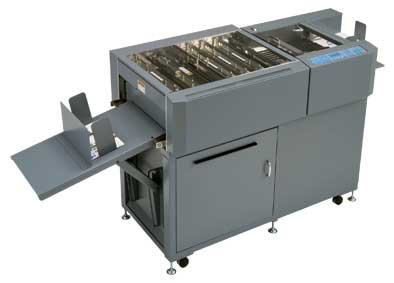 Slit, Cut, Crease and Perforate in a Single Pass. The Ultimate Finishing machine available today.
View Demonstration Video
Paper Drills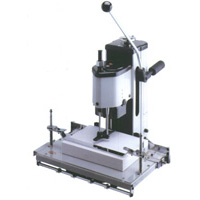 One, Two and Three Holes
Single and Multi-Head
Manual
Electric
Hydraulic
Other Finishing Equipment

Joggers
Padding Presses
Stack Wagons
Banding Units
Bursters & Decollators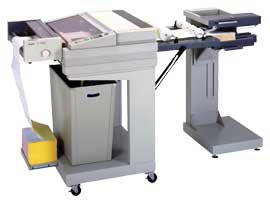 Table Top Models
Floor Models
All Sizes & Speeds
Multi-part Forms
Tractor Feeds
Center Slitters
Trimmers
Document/Check Signers
Computer Driven
Cut Sheet
Continuous Form
Security Control
Can't find what you're looking for?
Get advice on how to gain control of your paper finishing and bindery to improve profitability. Contact our finishing equipment experts today at 303.790.0700, option 1 or e-mail us.