Looking to add a valuable upsell whenever you can? UV coating is one of the most requested finishes today. Customers ask for it by name for many direct mail and other high-impact applications. Why send your profits outside your shop when you can add to your own business by UV coating in-house?
And, did you know that UV coating is notably 'green'? VOC emissions from UV coatings are nil, as compared to traditional solvent-based coatings. Read more.
BRC Harris sells and services the latest technology in off-line UV Roller Coaters from Duplo USA, Morgana, Digital Finishing Group and FMA Incorporated.
Duplo Ultra UV Coaters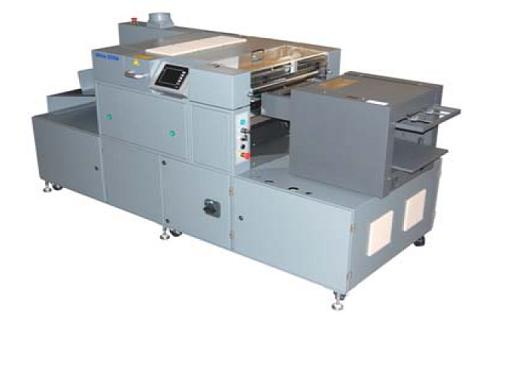 Morgana DigiCoater UV Coaters
Digital Finishing Group UV Coaters
Available in a 20″ model. without a sheet feeder or IR dryer. This is the lowest cost UV coater on the market today!
Can't find what you're looking for?
Get advice on how to gain control of your paper finishing and bindery to improve profitability. Contact our finishing equipment experts today at 303.790.0700, option 4 or e-mail us.